~ Chapter Twenty-One: Old Scars and Flames ~


We're back with another animated short: Meet Donut's Privates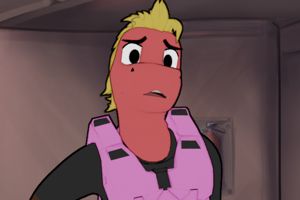 Cheers to HartleyHarms and Nurse Fleety for joining the voice crew!
In the gallery we have the second chapter of Close to the Sun by TemplarPonyBoy, wherein Icarus isn't happy about waking up into a shady military program. ...Or it's the broken jaw, et al.
Verse 8 of "How Sammy Met Andee" is now in audiobook form! Give that sexy mp3 a listen, and some kudos to CrossroadsPony for their stellar voice-work.
CrossroadsPony also has a new story for us: Four of a Kind is about a (dubiously) friendly poker game across rebel lines.
In fanart, we have a new piece from Klivord/Timuron: Fat Chupa Full of Dirt
Thanks to all for the great submissions!
If you'd like WIP updates and early access to chupathingys, consider becoming a patron! We also have regular updates on the ChupaTime Discord server!
-Myshu